Your Security, Your Bathroom & Tiling Specialists Guarantee 
Your Guarantee From Your Bathroom & Tiling Specialists
BATS Bathroom and Tiling Specialists offer a comprehensive guarantee on all of our renovation and tiling works. Guarantees and warranties are very important when considering any kind of construction work and this is especially true of bathroom renovations as these rooms are some of the most heavily used in your home. In addition to this, water leaks in wet areas such as bathroom and laundries can cause damage to the rest of your house.
When choosing a company to carry out your bathroom renovations it is often wise to consider using as singe company to carry out all of the necessary works. This includes demolition, structural works if needed, waterproofing, tiling, sealing etc. Selecting a single contractor ensures that the responsibility for the integrity of the work rests with one company rather than several subcontractors who may not be fully licensed or insured.
Our Warranty
When you select BATS Bathroom and Tiling Specialists to renovate you bathroom you have the security and peace of mind of knowing that we are fully ensured and qualified medium rise registered builders. We have more that 15 years experience in bathroom renovations and all of our work is fully guaranteed. We'll still be around if you should ever have a problem and over and above the usual 6 year QBCC rectification period we offer all of our customers the following guarantee:
We guarantee the waterproofing integrity of your shower for 15 years from the completion date
Sealants and grouts are guaranteed for 10 years from the completion date
Our workmanship is guaranteed for 10 years from the completion date
Fixtures and fittings such as tap ware are guaranteed for 10 years from the completion date (note, many tap ware companies now offer long warranties and should this be the case for items you have selected the longer warranty will apply)
Shower Screens are guaranteed for 7 years from the completion date
We're so confident of our service and products that our guarantee is three and a half years longer than the required QBCC warranty period.
A Guarantee That Gives Peace of Mind
At Your Bathroom and Tiling Specialist we're confident of our workmanship and the standard of the products we use. We offer our customers the additional guarantees listed above because we want you to have complete pease of mind when choosing us as you bathroom renovation or tiling partner.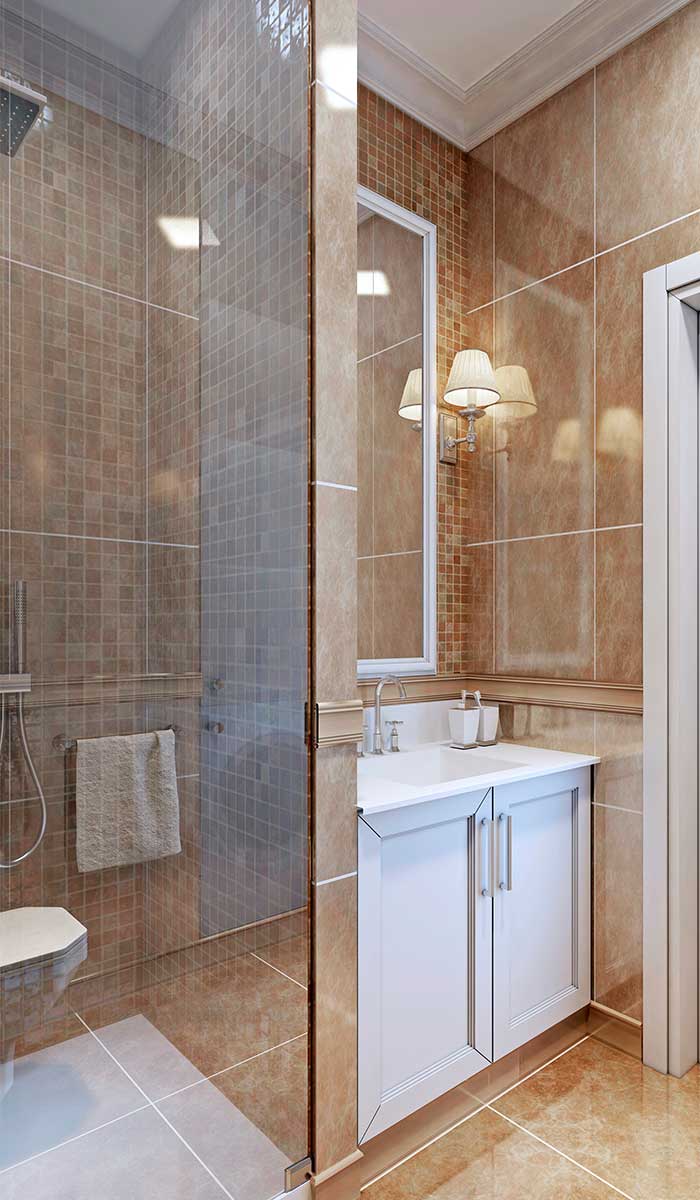 CONTACT US FOR A FREE QUOTE ON YOUR BATHROOM RENOVATION
Whatever Your Bathroom or Tiling Needs, We Have You Covered