BATS – THE LOCAL TILING EXPERTS
Specialists In Residential Tiling
Residential Tiling By BATS Bathroom & Tiling Specialists
Ceramic Tiles
Ceramic tiles are manufactured by heating and cooling natural clay and minerals. These tiles come in a wide array of colors, sizes, shapes, textures, and finishes.
Marble
Marble is a highly durable stone that can be supplied in almost any colour due to the natural finish of the stone. These are finished by  polishing or brushing.
Stone
The natural finish and shape of stone creates floor tiles of unique finish and character.
Granite
Granite tiles are unique because of small surface flecks and vary in colour and composition.
Porcelain
Porcelain times are manufactured from clay to high temperatures and are available in many textures, colors and sizes.
and more...
at Your Bathroom and Tiling Specialists we can supply and fit these and any other tiles that suit our clients.
Residential Tiling By BATS
BATS IS a reputable, fully trade qualified and licensed tiling contractor that specialises in providing residential tiling services throughout Brisbane, Logan City, the Bayside, Ipswich and the Sunshine Coast. As with all our work, our priority for our residential tiling customers is to provide a high quality service no matter how large or small the project may be.
BATS Residential Tiling Services Include
ceramic, stone, marble and terracotta internal wall and floor tiling
outdoor tiling
bathroom, laundry and kitchen tiling
kitchen splash-backs
waterproofing services
CONTACT BATS FOR A RESIDENTIAL TILING QUOTE
Whatever Your Bathroom or Tiling Needs, We Have You Covered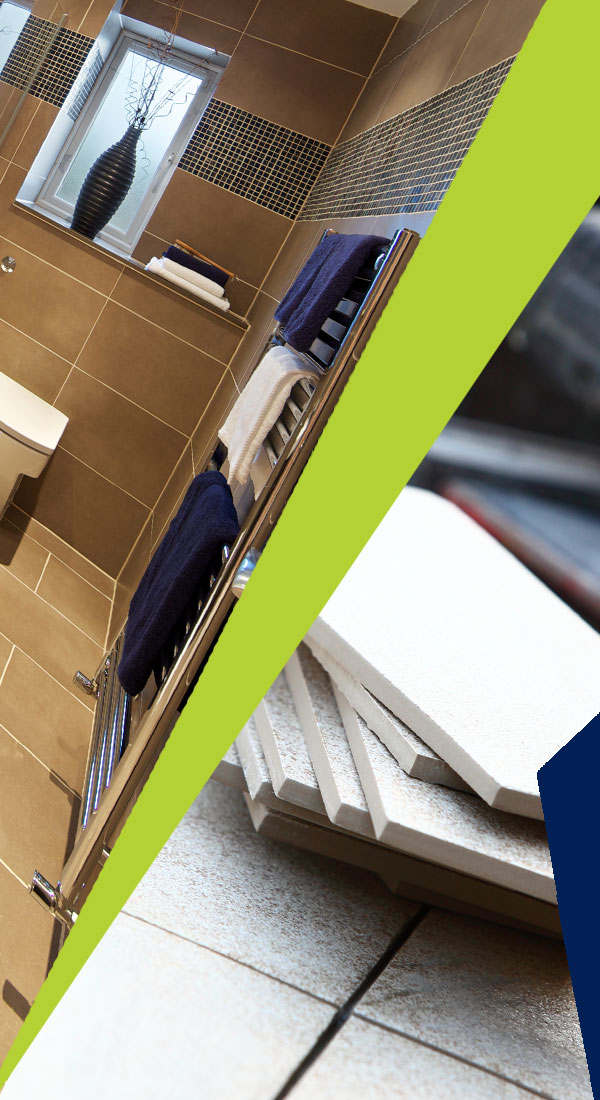 RESIDENTIAL TILING
SKILFULLY CHOSEN and professional laid tiles create a stunning visual impact on any space. BATS Bathroom and Tiling Specialists are the Brisbane and Sunshine Coast Experts in residential tiling. We'll give you reliable advice on how to select tile and we'll install them within your budget – read more
COMMERCIAL TILING
BATS has  built a strong team of management and  tradesmen to provide the best of tiling service possible for the commercial and retail sector. We have built relationships that last with the builders we serve and can help you complete your projects reliably on time and on budget – read more
FACADE TILING
WE ARE one of the few tiling companies in Queensland experienced in facade and tile cladding installation.  From high rise buildings to shopping centres and commercial projects, BATS is your choice for reliable tile cladding installation
"BATS Bathroom and Tiling Specialists recently tiled all three bathrooms at my home as well as tiling exterior entertainment areas. I can't speak highly enough about the crew that did the work. They are incredibly professional and extremely neat tradesmen. Thanks Dave for a job well done."